Stacy Mitchell has trained dance students in 'Acrobatic Dance' for many years.
She has developed an excellent program for dancers that leads them to achieve fabulous and exciting technical acrobatic skills in a short period of developmental training.
It is a world class training program.
Her work is underpinned by an emphasis on safety first, building from basic to advanced skills as the confidence of the student develops. Technique is all important, drawing on the skills learnt from other dance classes and transferring them into acrobatics. 
The skills developed are easily transferable to many genres of choreography and add to the versatility of the dancers. 
The program that she has developed is the result of many years of training a diverse range of dance students in both recreational and vocational settings.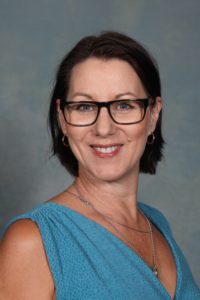 Leana Simper - Trainer and Workshop Coordinator
Leana Simper offers amazing insight and expertise in implementing acrobatic dance into dance studio.
She has been involved in The Acrobatic Dance Association from its inception and has extensive knowledge of the syllabus. Leana not only offers amazing workshops for dance students she is also an experienced teacher trainer and works along side Stacy to instruct teachers in implementing the syllabus. 
She has a broad knowledge of all dance genres and has been teaching for over 20 years. She is currently the acrobatic dance teacher and coordinator at The Victorian College of Arts Secondary School and at Niche' Dance Studios
Leana is currently working on our extension syllabus and program. This exciting new syllabus will soon to be released for teachers and studios along with the teacher training sessions and student workshops.