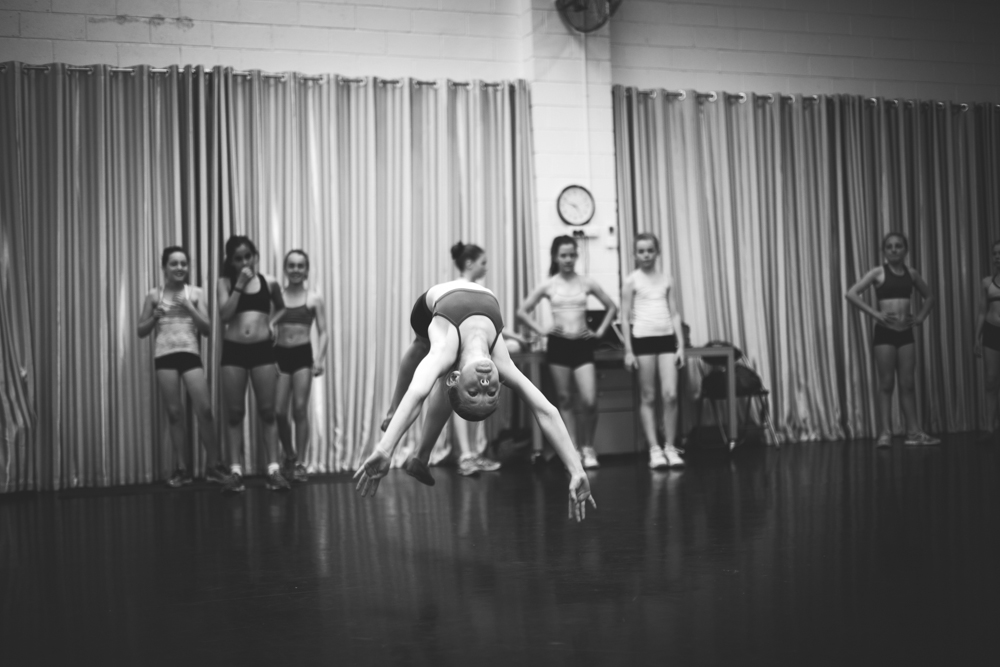 The Acrobatic Dance Association assists dance teachers and dance students achieve stable and secure acrobatic skills and quality movement in a safe manner.
Teachers with little or no experience in acrobatics can now introduce a leading acrobatic dance syllabus into their studio with ongoing mentoring and support. Teachers who are already teaching acrobatics can continue with the support of a structured syllabus and student exams.
The syllabus is designed to be taught by dance teachers in a dance studio. It is a progressive syllabus that takes students through all areas of acrobatic dance and aims for each student to achieve set skills and maintain these skills as they progress through to the advanced levels. The levels have been divided into basic, intermediate and advanced groups to assist teachers to design their own class structure and to prepare students for progressive development.
It is recommended that all studios undertaking to teach The Acrobatic Dance Association Syllabus have a trained assistant to aid in safe and correct tossing/padding of students. Aiding and tossing students in acrobatics is a skill that needs to be learnt and developed. Purchase of the syllabus includes the training of an assistant to help the principal teacher during class time.
Acrobatic skills assist the all-round development of dancers; improving flexibility, strength, spatial awareness and confidence.
Established in 2014, The Acrobatic Dance Association is Australian based, owned and operated.